"While the world changes, the cross stands firm". St. Bruno

---
---
I had a compelling desire to share this information earlier but waited for today to emphasize homage to the Solemnity of the Sacred Heart of Jesus.
News came recently from a couple of people, congratulating me on BEBEATI being named by CatholicVote as a company to buy from, to avoid supporting operations that fund the culture of death.

I would like to take this moment to say a great big THANK YOU! This was a delightful surprise. I am incredibly honored to be named as a trusted source that you can rest assured, by God's grace, will always respect the true teaching and magisterium of the Catholic Church. Thank you for the recognition, for your continued support and encouragement to keep fighting the good fight.
For those who are unfamiliar, CatholicVote.org is a company dedicated to promote, protect, and instruct on the teachings of our Catholic faith. If you have not done so already, please take a moment to support this great organization, who publicly proclaim TRUTH. Suggested means of support can be; donating, purchasing, following their social media platforms, taking a moment to share their content, which does not cost anything but is nonetheless valuable. Let us keep praying for one another.

Until the next post…. Pax et bonum (Peace and good)
May God bless you!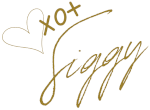 To celebrate, enjoy free domestic shipping. Use code: SACRECOEUR23

---